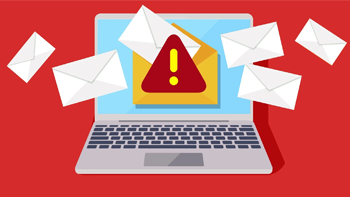 News related to hacking of Gmail accounts has become more frequent nowadays. With fast changing technology where we can be available online all the time and from anywhere through our laptops & smart phones, increases the chances of accounts getting hacked by online hackers keeping a track of your activities all the time. These cyberpunks remain active 24X7 and constantly track user activities, any loophole offers them the chance to retrieve our passwords and hack the accounts to get access of crucial information stored within.
If you are suspicious about the fact that your Gmail account was accessed not by you but by somebody else, the first thing you need to do is check your last login activity.
Scroll down to the bottom of your Gmail account page and click on 'Details', it will show you the entire activity list with details of devices via which you have access your account, IP addresses, time and date particulars.
What To Do About It?
Changing password does not ensure that your account is now safe. To ensure that you are now safe from the network of hackers, follow the below mentioned steps:
Check "Email Filters": Changing set of rules can save your Emails from being forwarded to any other accounts. Follow steps:
"Go to 'Settings' » Select 'Forwarding and POP/IMAP' » Check 'disable forwarding'".
Tip: Make sure that filters list is being analyzed properly and your emails are not forwarded to any other address that is not familiar.


Check "Password Recovery Settings":For altering these setting:
Click on 'Settings' » Go to 'Accounts and Imports' » Select 'Google Account Settings' » Click on 'Change Password Recovery' option » Select 'Email'"
Make sure there are no changes in either 'SMS number' or 'security question'. Also ensure that the security answer is the same that you had entered. As the chances are that the hacker may not have modified the security question but has changed the answer.


When logged in, go to the following link to check the details of your last login; www.google.com/settings/security.Here, you will be able to find out the last login details of your account in the form of; date, time, location, browser, and OS of login. If it doesn't matches your last login activity, data in your account is at high risk of getting hacked completely.
NOTE: You can assign stronger level of security on your account like; two step verification for login, phone alerts on change of password or suspicious activities, etc.
Take Precautions And Avoid Looking For A Cure
Read instruction before taking backup...
Though the above mentioned steps can prevent you from being exploited, but once the account has been hacked, there is no way out to get back data from your account. By creating time to time backup of our Gmail account data and deleting it from the web client; lets you can overcome the fear of losing it. For this you need to employ a third party software like the Gmail Backup tool that efficiently helps backup all your Gmail account data including emails, calendars, contacts and documents.