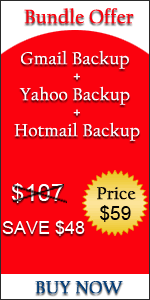 Know How To Backup Gmail Contacts With Convenience Guaranteed
Publish Date: September 27, 2013 By: Maria Watson Posted in: Backup, Gmail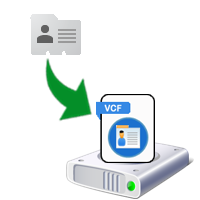 There have been a lot of queries being surfaced regarding the backing up of Gmail data which have been resolved by the Gmail Backup application served by our organization. But soon users even started demanding an answer for how to backup Gmail contacts and calendar items from Google user account? Now, with the same application furnished by our company for the backing up procedure of Gmail emails you can also backup contacts and calendars of Gmail. Lately, the software got updated and started offering the ability to backup the contacts as well as calendar items that belong to Gmail; along with its emails.
Try It Free

Buy Now

A Preferable Solution To Know How To Backup Gmail Contacts
When all you are looking for, is a solution that helps you backup data stored within Gmail account then our Gmail Backup tool is an ideal choice to make. This application offers the ability of backing up emails, contacts as well as calendar items from the account after being updated recently.
In case you want to backup all your emails, contacts as well as calendar entries without going through lengthy procedures then avail this application which has been designed with:

Simple User Interface
Simple user interface which doesn't reflect complications of the technical inputs done within the tool and offers an understandable operation.

Gmail Contacts Backup In VCF:
The ability of backing up contacts data from your Gmail account into VCF (vCard) format which is an electronic business.
Get To Know How To Backup Gmail Contacts
With the help of Gmail Backup application's trial version, you can easily go through the working of the software absolutely free of cost. The trial edition lets you to take backup of 25 items per folder in VCF file format. For complete backup of Google contacts in VCF file, you have to purchase FULL Version of software.