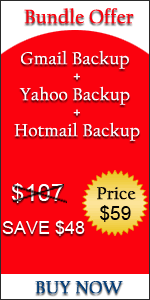 How to Backup/Copy Personal Folders From Gmail To Outlook PST?
Publish Date: September 20, 2013 By: Maria Watson Posted in: Backup, Gmail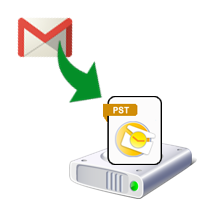 You are a both Gmail as well as Outlook user but usually keep all your personal information in personal folder of your Gmail account. When you move out in a no internet connectivity zone, you always have a fear of inaccessibility of your personal folder emails. In the world of uncertainty, its really an inconvenient situation, the best way to come out of such state of affairs is to backup personal folder from Gmail to Outlook PST format and it is possible with our advance Gmail backup software. This software along with giving access to your Gmail folder even in low or no internet zone secures your data by keeping it on the hard drive of PC. This way it makes your data always accessible, always secure.
Try It Free

Buy Now

Furthermore, this software has many other features which will convince you to have it in your PC for instance:
Besides, backup personal folder from Gmail to Outlook PST format, this software can take the complete back up of your Gmail email data.
While taking the backup it maintains the hierarchy of folders. The backup emails will have the same folder as it was in there in Gmail account.
Based on need user can opt to delete complete email for free up server space via delete after backup option and Add date filter option. It offers both the options.
Depending upon the usage and access user can save the retrieved email either in EML, MBOX or PST format.
Requisites of Gmail Backup Software
In-order to take backup personal folders from Gmail to Outlook PST, there are few needs of software:
Inter connectivity is needed
Respective Gmail account whose backup has to be taken should be active
Login details of Gmail account are required
Folder where user wants to save the backed up data must be there.
Active verification of account has to be done before proceeding for backup